Hear the music of Loud Noises today, and download their mammoth twenty three-track release
"The Best Of A Bad Situation"!
Thinking of booking Loud Noises for a gig, event or wedding? Play the release below to sample their expansive repertoire.
Recorded live at Sundown Recording in Leeds, by Loud Noises trumpet player Jack Davis,
this release is a shining example of Loud Noises' powerful sound, and incredible take on classic pop and dance music favourite.
Trombone/Vocals – Tim Hurst
Baritone Sax – Anna Chandler
Trumpet/Recording/Mixing – Jack Davis
Drums – Charlie Grimwood
"THE BEST OF A BAD SITUATION"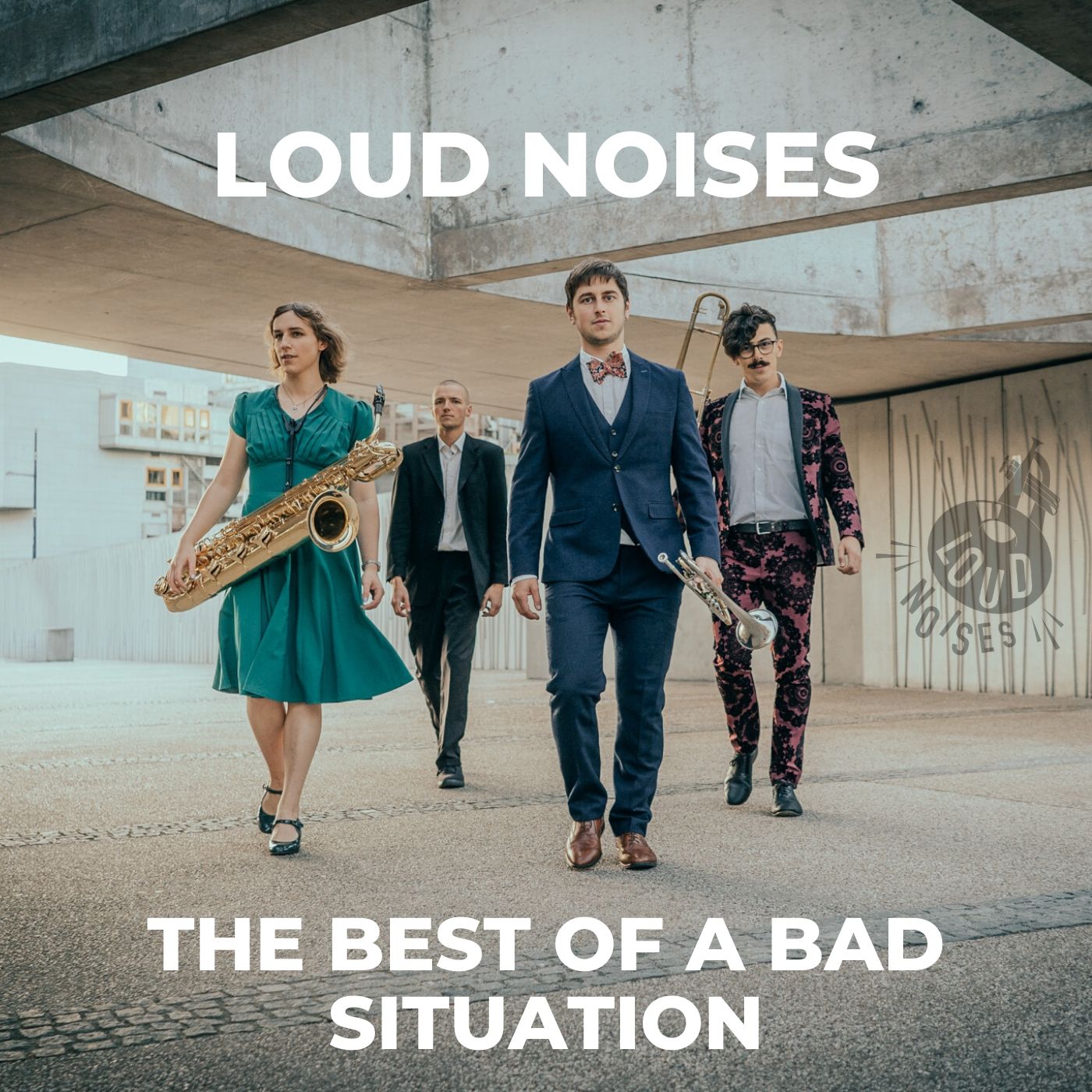 FEATURING…
Bad Romance
Car Wash
I Believe In A Thing Called Love
Leave (Get Out)
Murder On The Dancefloor
Dancing In The Moonlight
Who Do You Think You Are
Senorita
Are You Ready For Love
Around The World
Crazy
Don't Call Me Baby
Don't Stop Til You Get Enough
Finally
Hips Don't Lie
Hot In Here
I Feel Good
It Wasn't Me
King Of The Swingers
Like I Love You
Praise You
Smooth Criminal
Waterfalls